Community & Economic Development
Community & Economic Development
Community & Economic Development
Although Boyd County CES does not have a dedicated agent for community and economic development, the functions of creating an engaged community and vibrant economy are part of all agents' responsibilities. Each piece of programming we offer touches on that area in some way.
One example of this commitment was the Catlettsburg Mural Project.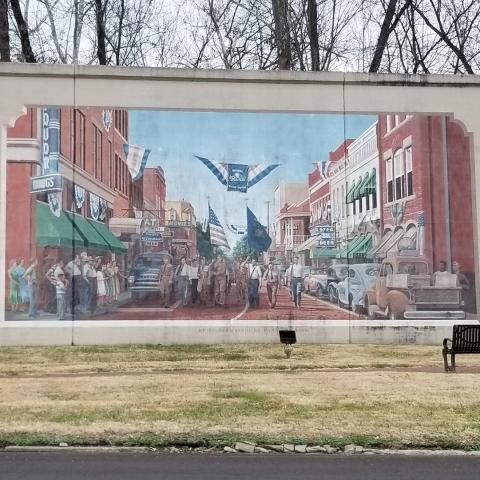 After the flood of 1957, the USA Corps of Engineers constructed concrete walls to protect the city of Catlettsburg from the devastation experienced in previous floods. Forty years later, agents at the Boyd County Cooperative Extension Service started the Catlettsburg Development Club, and one of their first projects was having 17 panels of those walls painted with murals. Each image represents an aspect of the city's colorful history.  
The council commissioned Beverly St. Lawrence, Robert Dafford, Benny Graeff, and Mike Doherty to begin the ambitious project. Assisting artists are credited on each panel.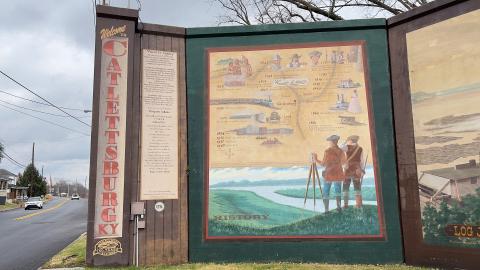 The  project was completed in 1997, and the Catlettsburg Development Club received the Citizen of the Year award during the Catlettsburg Sesquicentennial Celebration in 1999.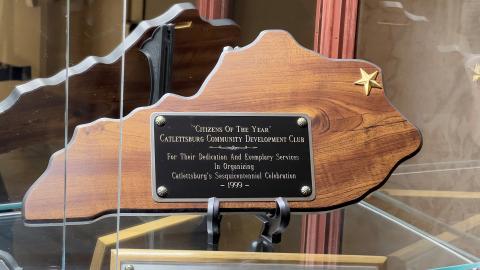 For more information on the Catlettsburg Mural Project, click link below.
Who is Involved in Community & Economic Development Locally?
Development initiatives that impact everyone in a community are supported more broadly and more sustainably when members of the community are represented and engaged in the process. While it is nearly impossible to have every person involved in every decision, it is generally true that people like to be involved in decisions that impact them. CED is a shared effort among several stakeholders, and Extension can play an vital role. Here are just a few others who may be in your community:
Local government
Civic groups
Chamber of commerce
Economic development   
Religious institutions
Education systems
Healthcare
Recreation