Soil Testing
Soil Testing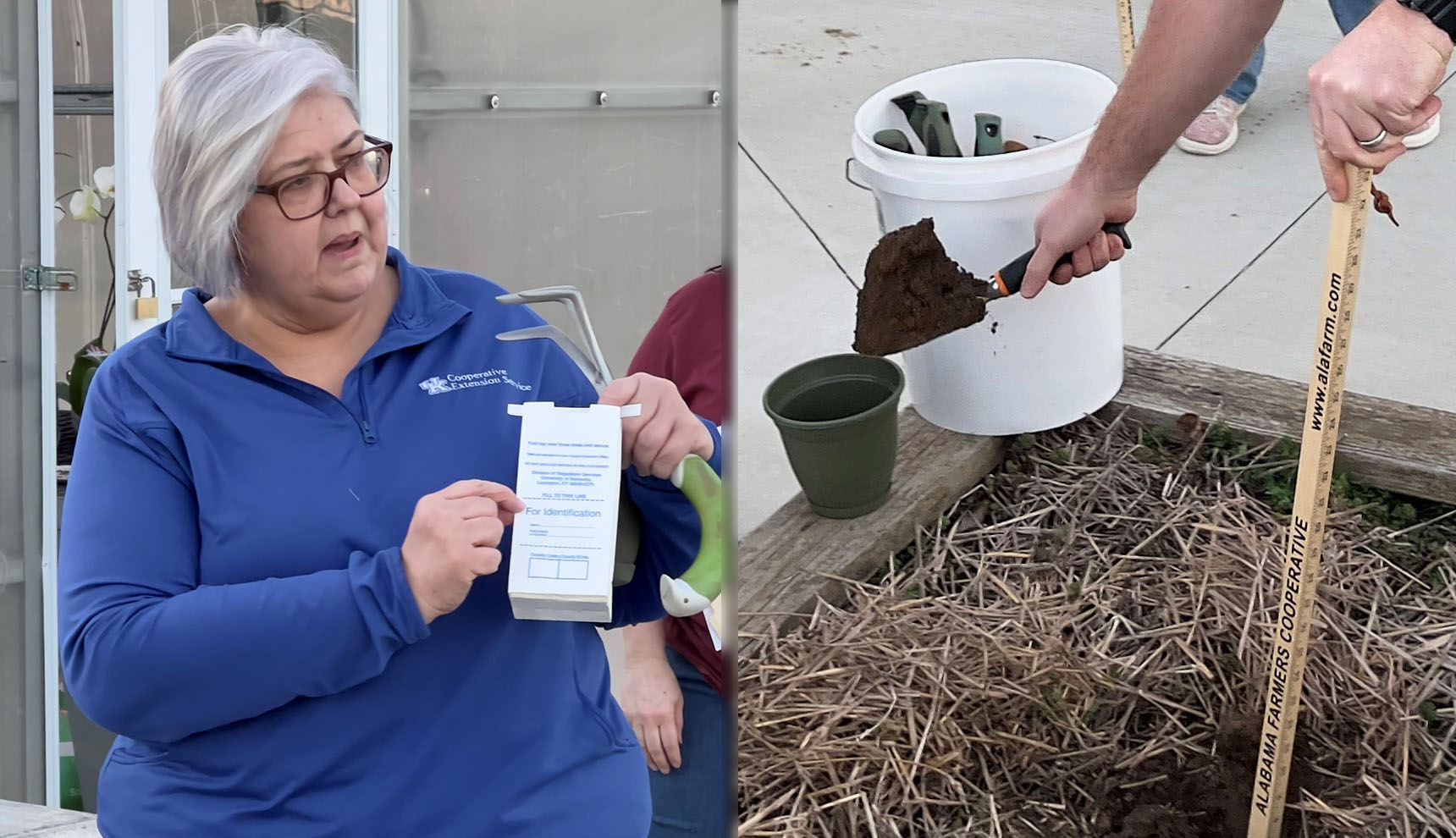 Soil testing is a chemical analysis that provides guidelines for lime and fertilizer needs of soils when considered in conjunction with post-fertilizer management and cropping history.
A basic soil test will determine your soil's pH, as well as the levels of phosphorus (P), potassium (K), calcium (Ca), magnesium (Mg), and zinc (Zn). Results inform residents of fertilizer needs for their farm, lawn, or garden, based on the type of plants grown and the growing conditions of the property.  Additional types of special or specific soil tests are available for an additional charge.
A soil testing service is available to every Kentucky citizen through the University of Kentucky Agricultural Experiment Station and Cooperative Extension Service.
Boyd County CES offers residents two free soil tests per year, compliments of Boyd County Farm Bureau and Boyd County Conservation Office. Each additional test is $6. Soil testing for properties outside of Boyd County or on commercial property will be charged the $6 fee. 
When taking samples of your soil, go 4 to 5 inches deep in several spots of the property. Collect all samples in a non-metallic container and mix thoroughly. Bring approximately 2 cups of the dry mixed soil with no grass or rocks to the Boyd County Extension office at 2420 Center Street in Catlettsburg. Results will be mailed to you in about 2 to 4 weeks.