Nutrition Education Program
About the Kentucky Nutrition Education Program
The Kentucky Nutrition Education Program (KYNEP) encompasses two separate USDA programs: The Expanded Food and Nutrition Education Program (EFNEP) and the Supplemental Nutrition Assistance Program (SNAP-Ed).
Both programs are administered by the University of Kentucky Cooperative Extension Service in order to show limited resource families with young children and SNAP eligible individuals how to plan nutritious meals on a limited budget, acquire safe food handling practices, improve food preparation skills, and change behavior necessary to have a healthy lifestyle.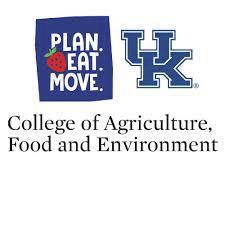 For lots of great recipes, meal planning ideas, budgeting our food dollars, gardening tips, and more, see Planeatmove.com.
Susan Grimmett
FCS Program Assistant Senior, Supplemental Nutrition Assistance Program Education
(606) 739-5184
susan.grimmett@uky.edu
Boyd County Extension Office
2420 Center Street
Catlettsburg, Kentucky 41129-1279